The LHA Data Acquisition System (DAS) is a trend-data storage and analysis tool for rolling mill applications. The DAS handles hundreds of signals at data rates up to 50Hz. Piece setup and roll data from the level 2 controller(s) is stored with trend data to ensure accuracy during analysis.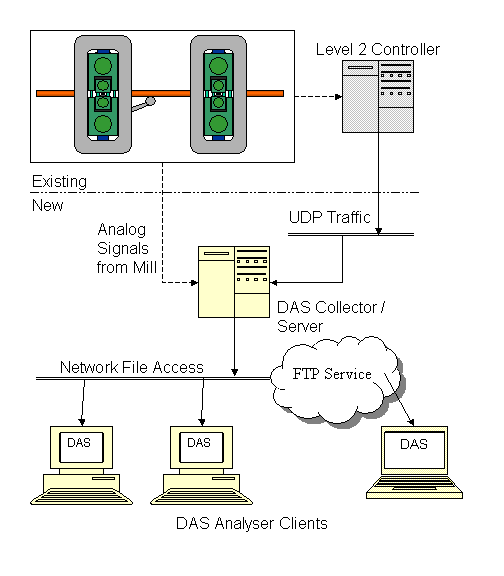 The easy to use graphical interface presents up to 6 charts at a time with up to 12 signals and 4 Y-axes each. Charts can be custom sized or quickly tiled to halves, quarters or sixths of the screen area. Unlimited lists of chart pages can be created and saved then scrolled through with a mouse- or key-click.
Individual users access archive data from their own workstation over the network. Lists of archives are quickly scrolled through in order filtered by status flags. Individual archives load in seconds. X-Y plots, unlimited user-defined calculated signals and power spectrum analysis are also supported.
The LHA DAS product has been installed in five hot strip mills and one tandem cold mill. One of the hot mill installations supports more than 50 users. The product is also well suited to caster and processing line applications.